RIP
Jos Knaepen
(Jazzfotograaf)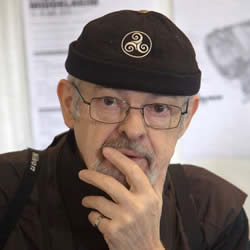 22/12/1944 - 19/10/2016


BUCKWOOD MOJO (B)
Buckwood Mojo 'Live'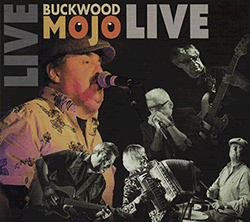 out now!!!
album report: read more
BELGIAN BLUES CHALLENGE 2016
Live finale @ De Casino Sint-Niklaas.
october, 15 - 2016
an the winner is...
The Bluesbones



Nico De Cock, Stef Paglia, Geert Boeckx, Edwin Risbourg & Marc Gijbels

CONGRATZ!!! ALL THE BEST IN DENMARK...
RAPHAEL WRESSNIG 'Deluxe Edition'

20 Years on stage Anniversary

2 New Releases by Organ Groove Master Raphael Wressnig
official release date: october,14th 2016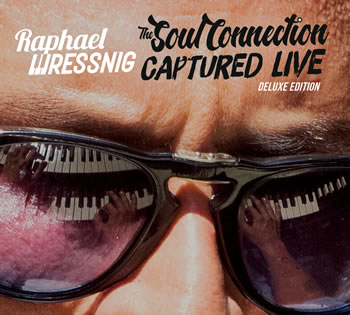 album report: read more
The Soul Connection & Captured Live




IMPERIAL CROWNS (US)
Jimmie Wood, JJ Holiday en Billy Sullivan maken come back compleet met nieuw album...
album report: read more
concert dates:
november 05 - De Nieuwe Klok Assen (NL)
november 06 - De Bosuil te Weert (NL)
ROCKIN' AROUND TURNHOUT
14-17 APRIL 2017
early 'Happy Easter' by Grasshopper
first names:

John Lewis & His Trio (UK), The Barnstompers (NL), The Royal Flush CH), Portuguese Pedro (P), Brooks Williams & Lightning Express (UK), Jack Rabbit Slim (UK), Linda Gail Lewis (USA)
EUROPEAN BLUES CRUISE SPECIAL
spotlight on:
Hat Man Session (Nasser Ben Dadoo)
& CD report Dog N'Wolf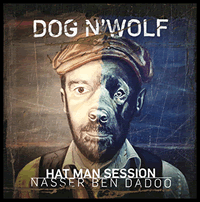 EUROPEAN BLUES CRUISE (Marseille)
( august 27 - september 01)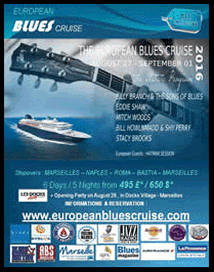 Billy Branch & The Sons Of Blues (US)
Carlos Johnson (US)
Mitch Woods (US)
Bill Howl'N'Madd & Shy Perry (US)
Stacy Brooks (US)
Hat Man Session (European Guests)

Cruise report by Marcel: read more